The Complete Nail Drill Guide
Views: 3 Author: Site Editor Publish Time: 04-06-2021 Origin: Site Inquire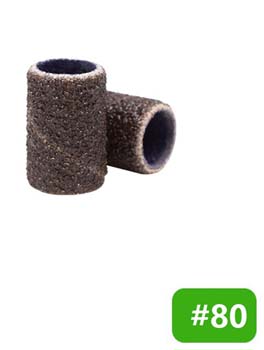 High-quality drills do more than just shave product off your nails. Finding the right place for the job will make your life easier and save your customers some valuable time. Nail bits come in a variety of materials, shapes, sizes and coarse grains, each with different use and purpose.
In this section, the nail drill bit supplier will explain the different materials available for nail drill bits. These four materials are the most common: mandrel/sanding band, carbide drill bits, ceramic drill bits and diamond drill bits.
Mandrel bits
Mandrel bits are usually made of metal or rubber. You can slide the top of the mandrel into the sanding belt and start using it. Sanding belts cannot be sterilised. This is one of the reasons why sanding belts are single-use scraps of paper, so you must change the sanding belt after each customer. Sanding belts are usually used for surface preparation, gel removal and pedicures. They are available in different coarse grains: coarse, medium and fine.
Carbide Drills
easywell Carbide nail drill bits are made of pure, durable,high-strength tungsten steel material and designed for high performance and long service life.
easywell Carbide Bit use to remove acrylic, hard gel, crystal nail, extending nail from the nail quickly and efficiently.
Tungsten carbide drill bits are made of tungsten carbide metal (20 times stronger than steel). Tungsten carbide drill bits are built to last. They have flute-like cuts in the carbide drill bit. These cuts allow the carbide bit to scrape off the enhancement product without scraping it like a diamond bit. The grid-scale is influenced by the recesses in the drill bit. Dipping in and large recesses will give you a rough, abrasive feel. Shallow recesses usually indicate finer bits. Carbide bits are ideal for advanced users and are ideal for removing acrylics. Do not use them on natural nails. Carbide bits are washable.
Ceramic Drill Bits
The advantage of ceramic-coated drill bits is that they do not heat up in the same way as other bits due to the nature of ceramic bits. They are also long-lasting. Ceramic drill bits also have a groove-like pattern of cuts that help to scrape the bits off the product. You can find ceramic drill bits in several grids, for example for medium roughing and finishing. Ceramic drill bits can also be cleaned and sterilised.
The easywell ceramic nail drill bit has the best concentricity. It has a long lifetime and super durable. It can still keep its sharpness after being used. These ceramic bits are made of zirconia ceramic that can be used for alcohol sterilization, making it safer for new nail artists. easywell ceramic bit has a standard shank that fit most nail drills.
Features of easywell Ceramic Bit :
1.Excellent for backfills, surface cleaning, and another acrylic trimming.
2.Full coarseness for you choose. Made with high strength zirconia ceramic.
3.High concentricity.Antibacterial.
4.No clogging. Acid and alkali-resistant.
Diamond Drill Bits
Diamond bits can be derived from natural or synthetic methods and are the hardest bits available. They are used to remove product build-up by scraping, but they generate more dust and friction and therefore more heat than the previously mentioned bits. They also do not rust when sterilised. Cuticle bits are mostly made of diamond.
easywell Diamond Burs coated by durable, friction-resistant polycrystalline diamonds that are set on a stainless steel stick, easywell Diamond Burs can remove dead skin and calluses around nails quickly and efficiently, also can be used in cuticle treatment.