Why you need to polish the nails? Will it make your nails too thin?
Views: 3 Author: Site Editor Publish Time: 18-11-2021 Origin: Site Inquire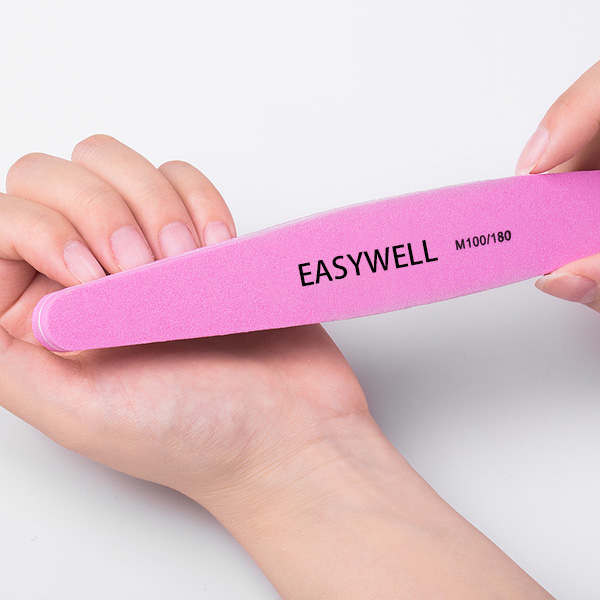 "A lot of people think that making perfect nails will make the nails thinner. Maybe they don't quite understand why they have to polish the surface of the nails before applying the gel polish. Can they just skip that step but apply the polish directly? Actually, the nail tech needs to polish it properly. Because there are some uneven and oily lines on the surface, polishing it is for improving the adhesion of the nail polish, so polish won't be fell off easily."——Nail file
So will nail art make your nails thinner?
1. The correct manicure will not make the nails thin
The nail tech will use the file to polish nails as their first step, that makes the base coat combined with nails better and super firmly, they also use files or sanding bands for removing off the excess gel polish. You won't get that nails too thinner as long as these steps are followed correctly and well.
So why do you think your nails are too thinning after manicure? Maybe that is because of excessive polishing. If the manicurist repeatedly polishes nails, and don't control that strength of their operation,then it will wear part of the nails.
2.The correct steps of nail polishing
1.Trimming your nails firstly.
2.Using that nail file to polish from both ends to the middle nail part. and polish them to make some horizontal, symmetrical shape on both sides. %1. Keep polishing from the edge of the nail to the center part, and the shape will be oval shape gradually.
The above 3 simple steps bring you perfect and beautiful oval shape.
Still think that there are some doubts? Why not give it a try for now? Practice makes perfect, one day you will be super good at polishing, then you can try the drill machine some day, either. But don't forget, never polish it too hard. Good luck to your nail art!
I heard that reposting the article will bring you good luck!